There is something special about winter hiking. Most of the birds have traveled south for the winter. Deer have migrated towards lower elevations to find grasses that aren't covered in snow. Bears are nestled in their dens waiting out the winter.
The forests are silent and serene. And, perhaps best of all, there are a lot fewer people visiting these national parks perfect for winter hiking trips!
Big Cypress National Preserve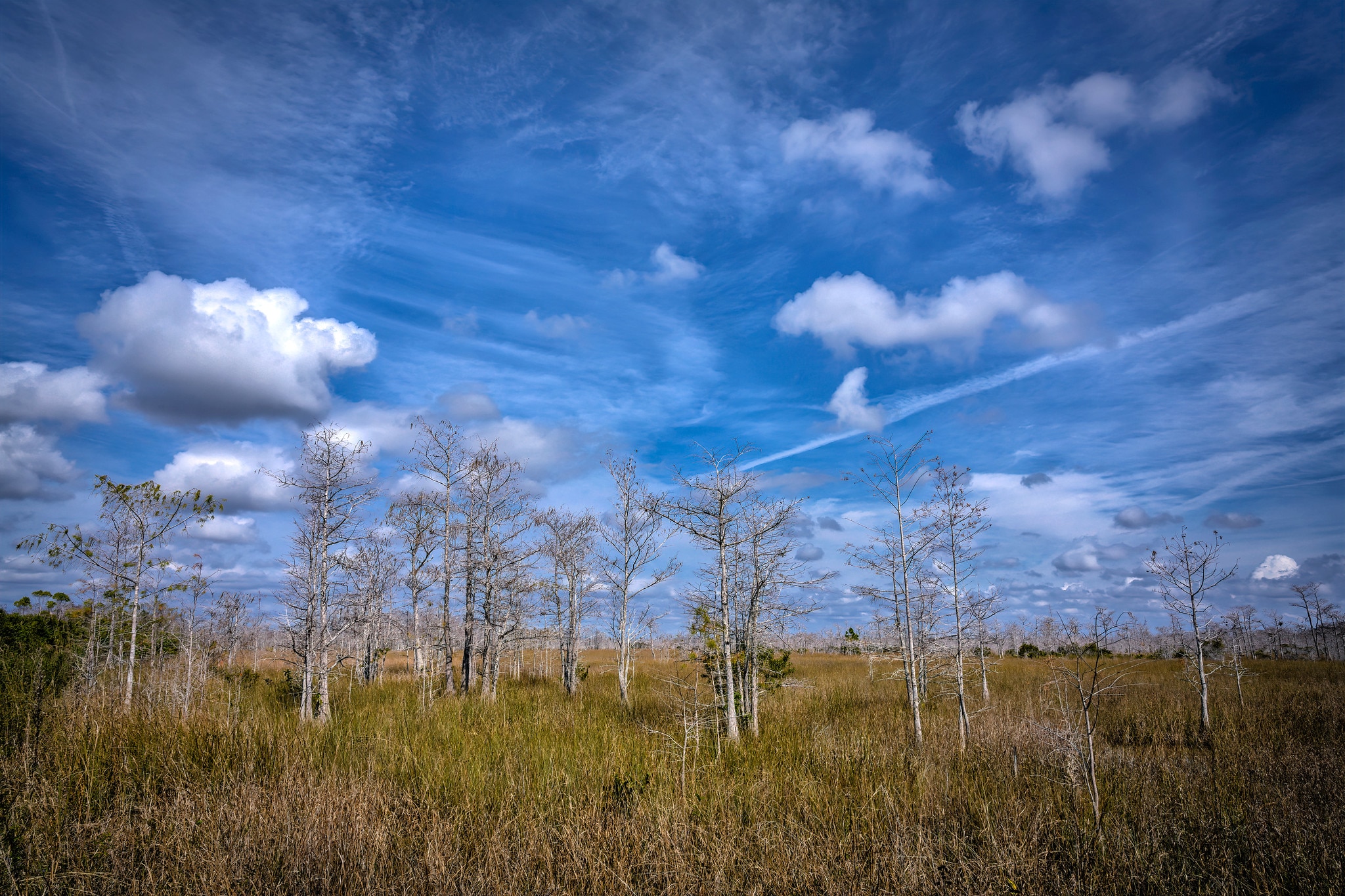 If you want to hike during the winter season without dealing with the cold or snow, head down to Big Cypress National Preserve in Florida. The preserve is home to the first few miles of the Florida National Scenic Trail, which covers roughly 1,300 miles from the Everglades to the Gulf Islands National Seashore.
Yes, when you think Florida you might think swamplands. And walking the National Scenic Trail during most of the year presents a humid, mosquito-heavy challenge for most hikers. But that's a great benefit of heading down in the winter. The trail will be less swampy. The air will be less humid. And you'll deal with far fewer mosquitos along the trail!
Big Bend National Park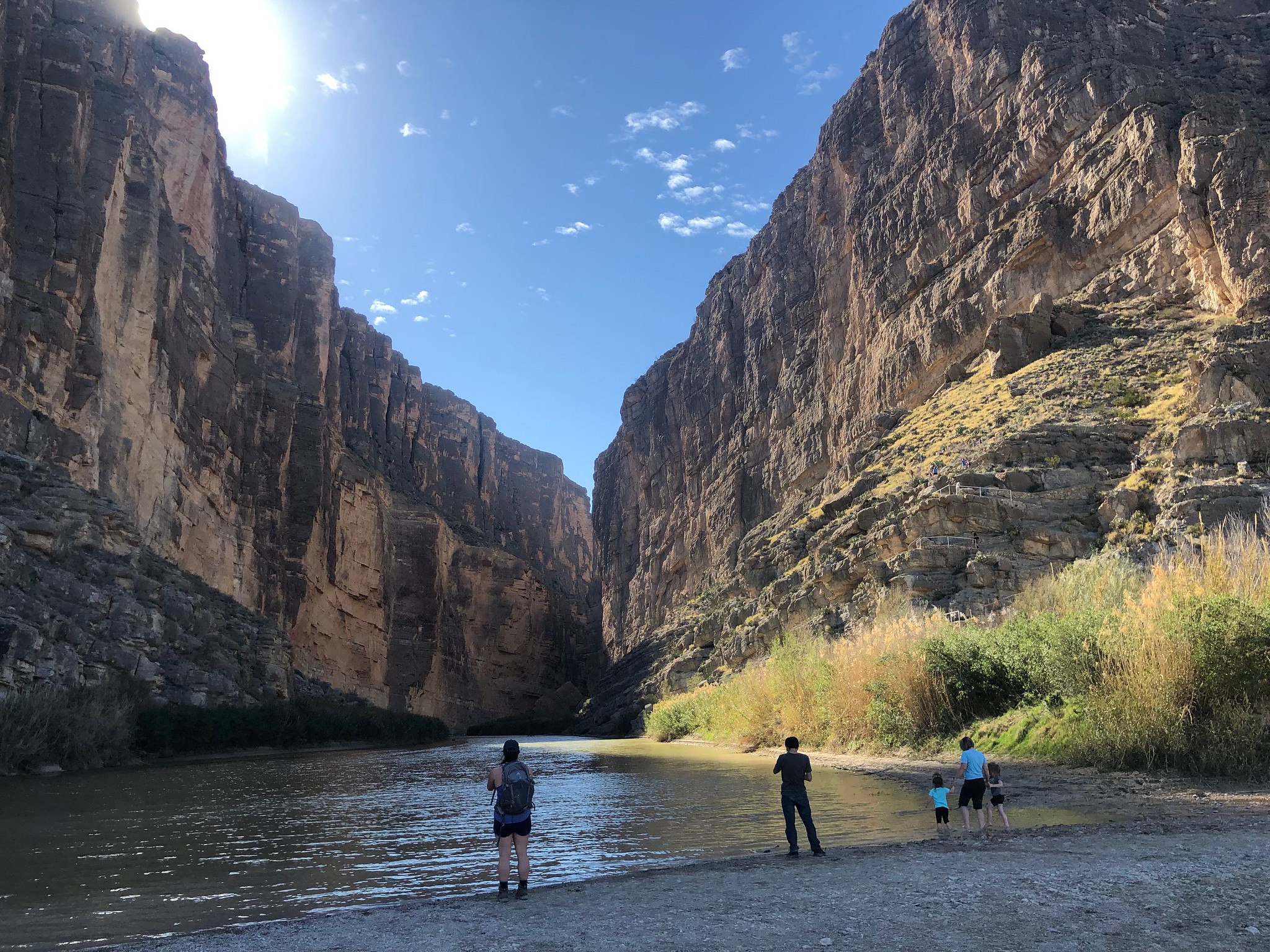 Although some of the higher elevations in Big Bend National Park do receive occasional snowfall in the winter, most of the trails are likely to be snow-free for your winter visit. The park's highest elevation is 7,832 feet at the top of Emory Peak, but the lowest elevations drop to nearly 1,800 feet along the banks of the Rio Grande.
There are plenty of moderate day hikes to choose from in the park and great wildlife viewing year-round. The park contains 196 miles of the Wild and Scenic Rio Grande River and is home to almost 1,300 species of plants and 450 species of birds. That makes it a great destination for bird watching as well as winter hiking trips.
If you're visiting the park for the first time, be sure to start at the Panther Junction Visitor Center. It's a great place to gather more information and resources that will help you make the most of your time at Big Bend!
Bryce Canyon National Park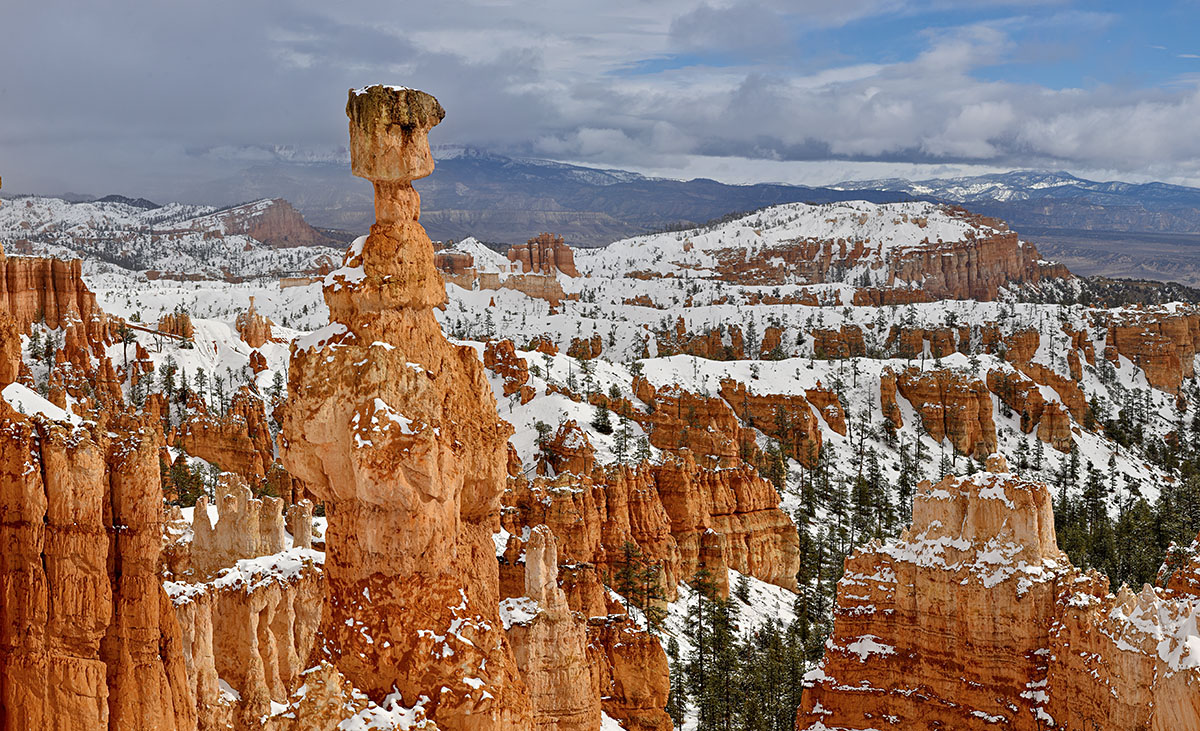 If you're well equipped for winter hiking on snow, it's hard to beat Bryce Canyon National Park in southwestern Utah. The park's red-rock spires and "hoodoos" are a sight to see any time of the year, but they're especially breathtaking when covered in snow.
The park is often called "a study in contrasts" because of its terrain, which varies from incredibly colorful layers of exposed rock to highlands blanketed by forests and meadows.
The park offers free guided snowshoe tours for you to take advantage of the vast knowledge offered by the park's rangers. Some of these tours even head out under the Utah full moon and include astronomy lessons for the night sky enthusiast.
The climate at Bryce Canyon can be a surprise to some visitors, so be sure to check the weather as you plan for your trip!
Joshua Tree National Park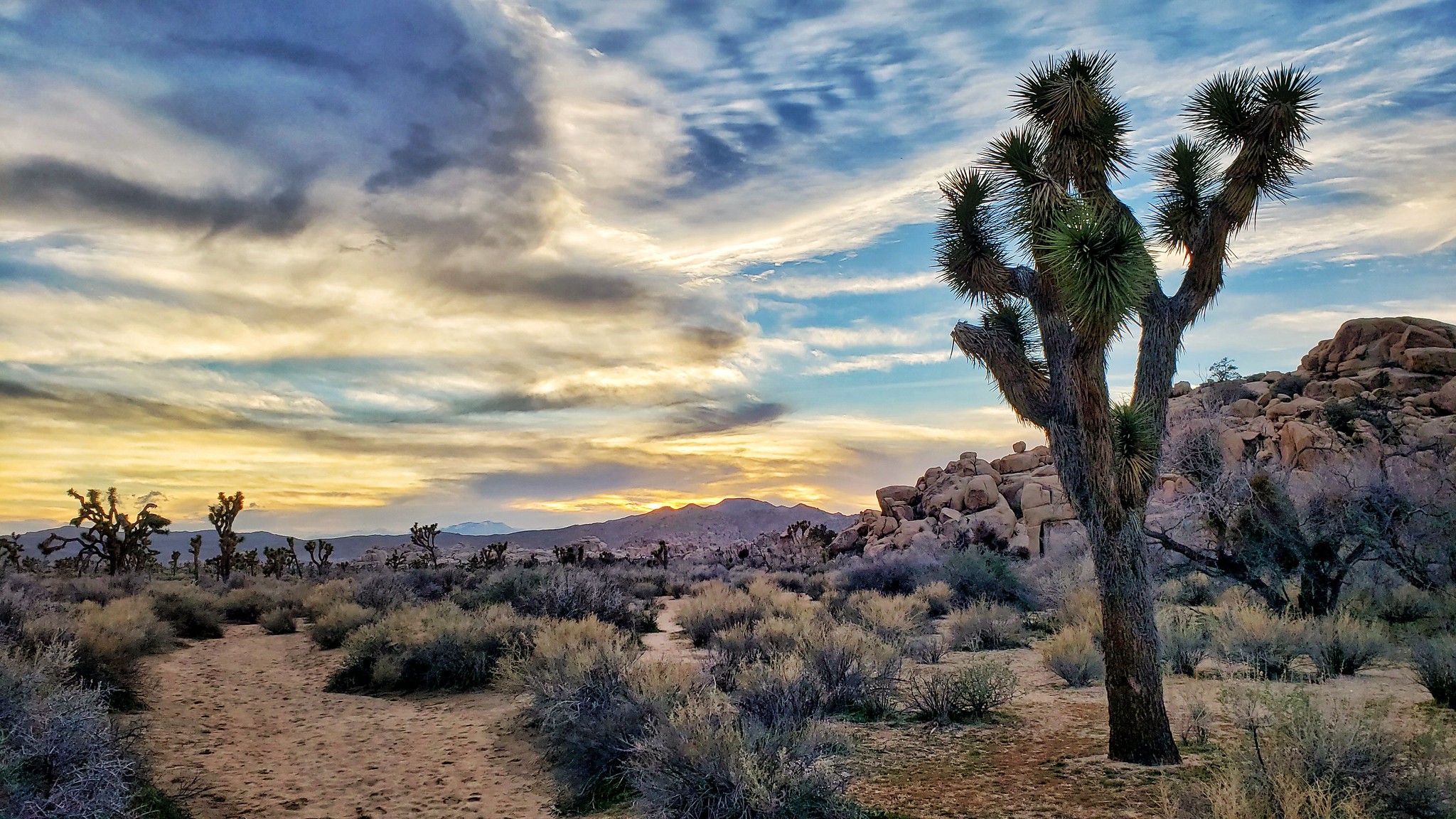 Lots of folks find Southern California an attractive destination during the winter months. But not everyone will get out and take advantage of the winter hiking in Joshua Tree National Park.
The park does receive occasional snowfall at its higher elevations, but winter temperatures still regularly exceed 60 degrees Fahrenheit, which makes it a great winter hiking destination for those that don't want to put on multiple layers to stay comfortable.
Joshua Tree encompasses the intersection of two distinct desert ecosystems in the Mojave and the Colorado deserts. The iconic trees for which the park is named (reminiscent of a Dr. Seuss book) are common in the Mojave Desert, and American Indians used their tough leaves to make baskets and sandals.
You'll find more than 300 miles of hiking trails to choose from in the park and more than enough breathtaking scenery to make your trip worthwhile.
Sequoia National Park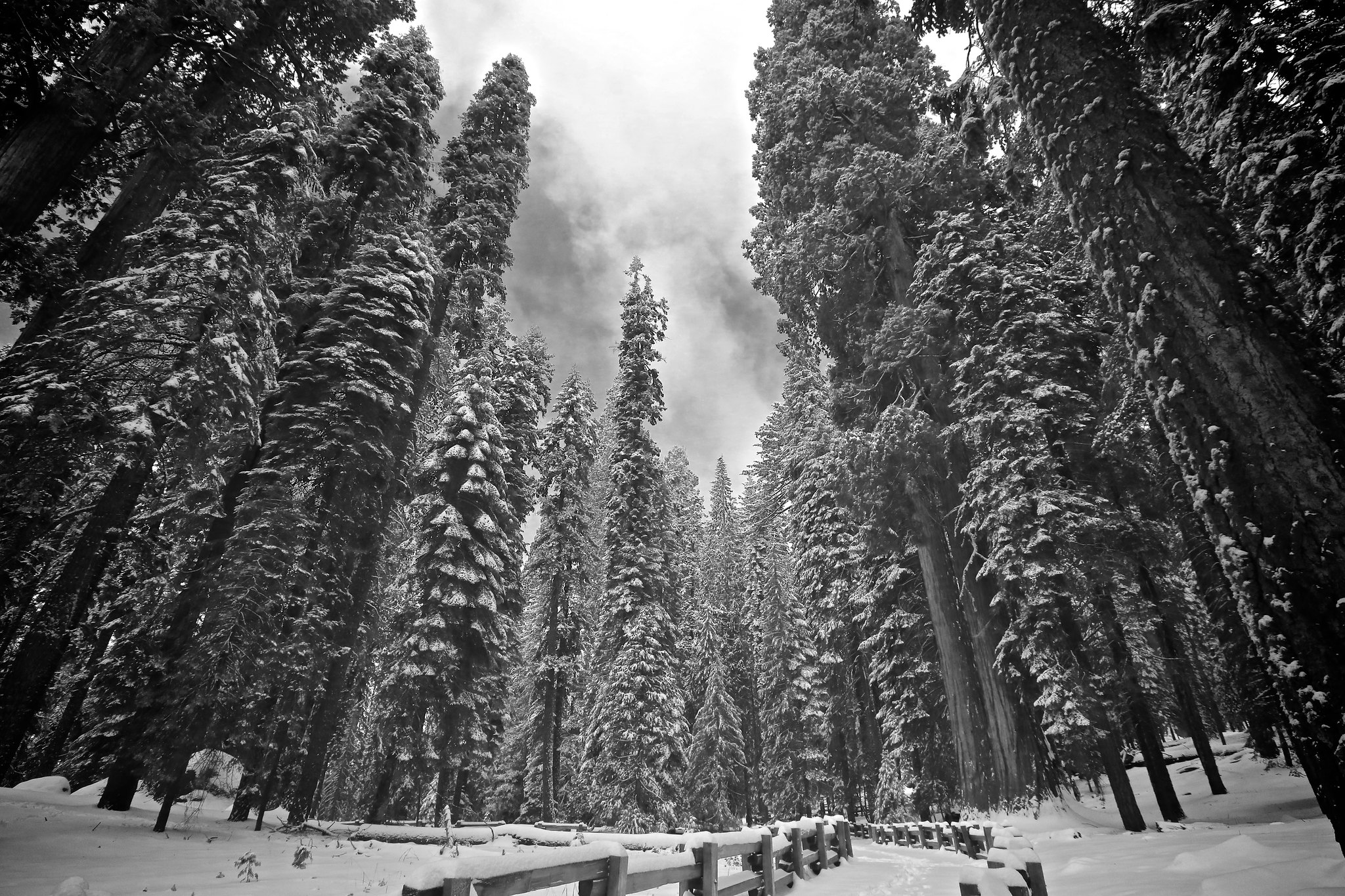 Staying in California but heading a few hundred miles north, Sequoia National Park is home to the world's largest trees. In addition to being the "land of giants," the park offers a variety of terrain from the huge mountains of the Sierra Nevada to the rugged foothills heading west.
Elevations range from 1,370 feet to 14,494 feet (the highest point in California at the top of Mount Whitney!).
Winter hiking in the park can include long stretches of walking on snow, so be sure to check current conditions as you plan your trip. If you stick to the western side of the park, that's where you'll find the Giant Sequoia groves, with some trees standing more than 270 feet tall and measuring more than 36 feet in diameter at the base.
If you're visiting the park for the first time, a good place to start is the Foothills Visitor Center. There you'll be able to get the most up-to-date information on road and trail conditions, as well as recommendations on winter hiking trails that meet your preferences!
Acadia National Park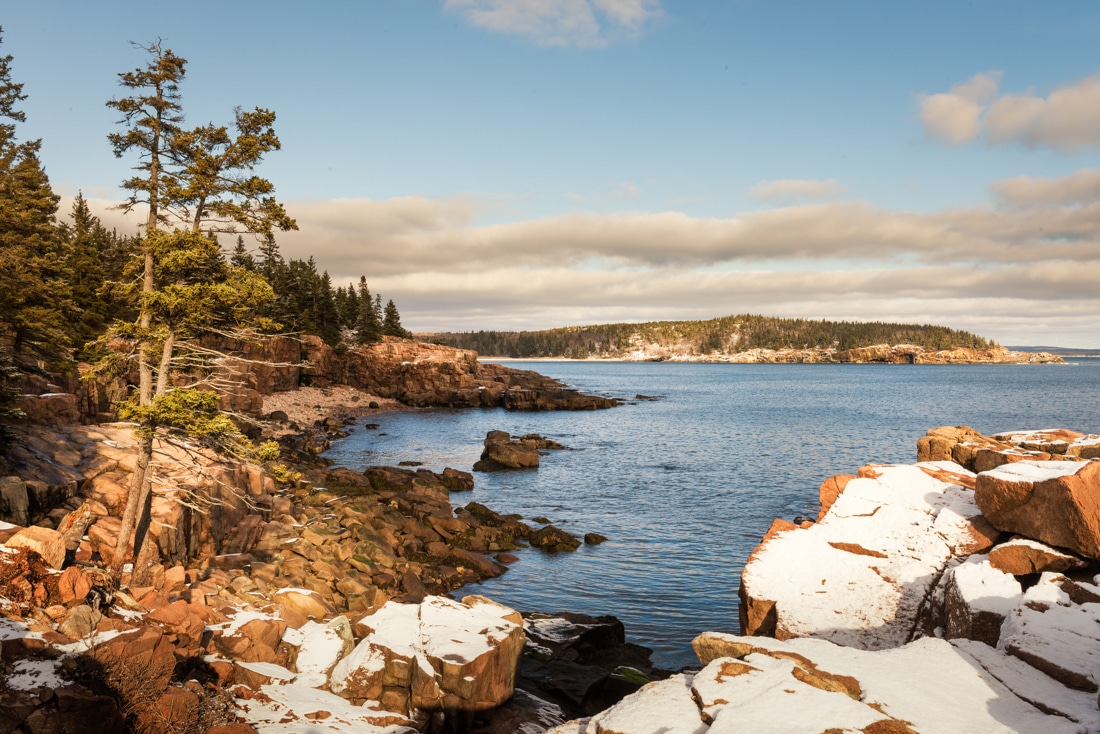 If you're willing to get wintry on your next national park visit, Acadia National Park in Maine is an absolute gem of a winter hiking destination. Known as the "Crown Jewel of the North Atlantic Coast," the park is one of the top ten most-visited parks in the U.S. But if you head up there for your next winter hiking trip, you'll certainly be dealing with far fewer fellow visitors!
The park offers more than 158 miles of hiking trails and also boasts a rich cultural history. Archaeological evidence discovered in the park indicates that the native Wabanaki peoples have inhabited the region dating back almost 12,000 years!
Visitors an also take advantage of opportunities for ice fishing, snowshoeing, dog sledding, and scenic drives along the park's 27 miles of historic motor roads.
Be Prepared For Your Winter Hiking Trips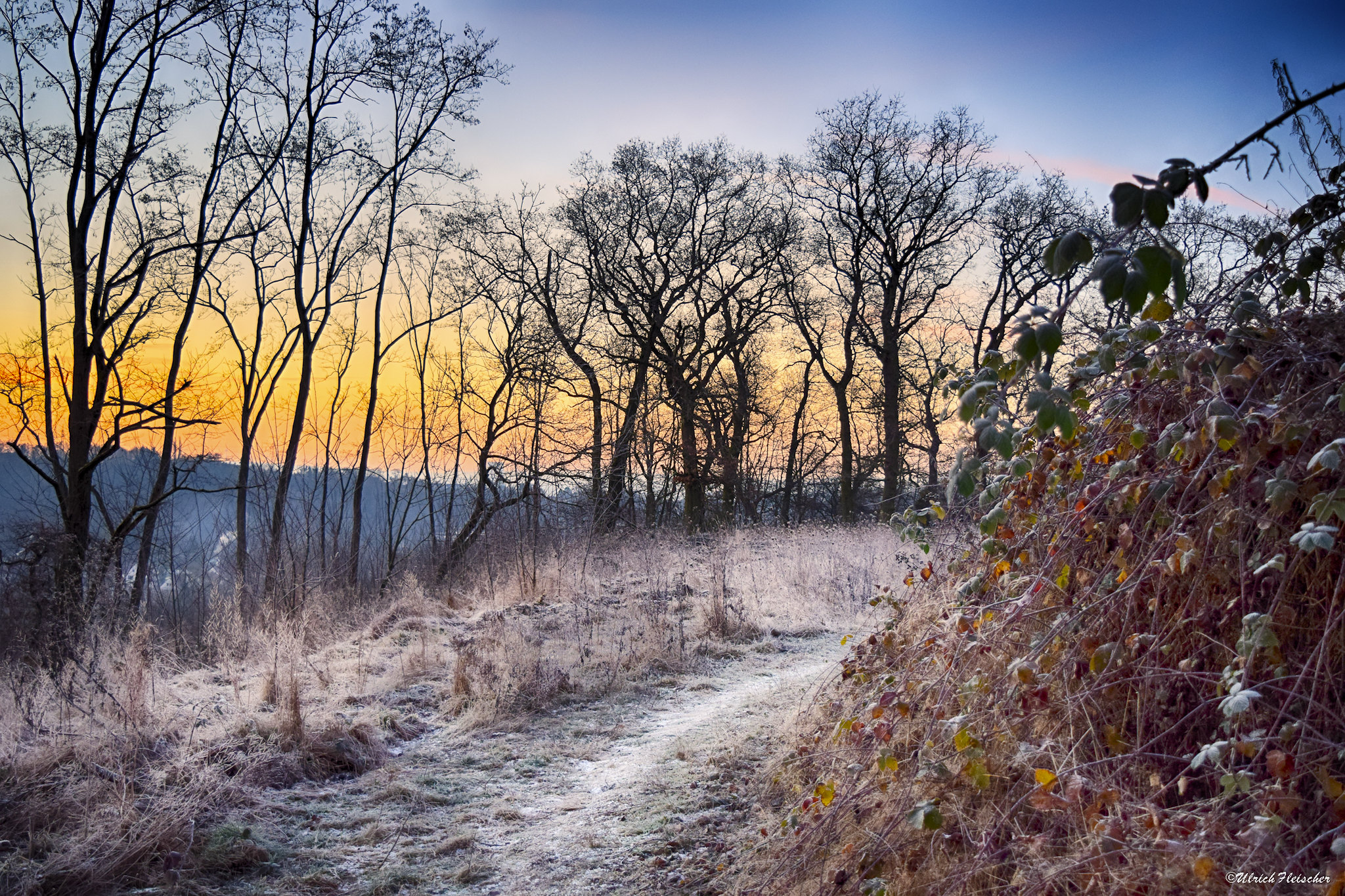 Winter hiking requires different gear and more preparation. A good pair of snowshoes is always a great addition to your winter hiking arsenal, as you never know when the trail you were planning to hike might be snow-covered.
For this reason, it's also recommended to gain a solid grasp on the route you're traveling and to be familiar with the terrain.
If you're visiting any of these national parks for the first time this winter, be sure to pick up a map that includes the trails you plan to hike. Additionally, it won't hurt to check out some of the best GPS systems for backcountry hikers.
While we always recommend carrying a map and compass, it won't hurt to have a piece of modern technology to help you navigate your way through these national parks on your next winter hiking trip!
---
Have any thoughts and questions? Leave a comment below.