Whether it's the holidays, birthdays or just because, shopping for hikers and outdoor lovers can be a little overwhelming. Luckily you're here because we've compiled 10 hand-selected unique and practical gifts for any hiker, backpacker or outdoor lover in your life!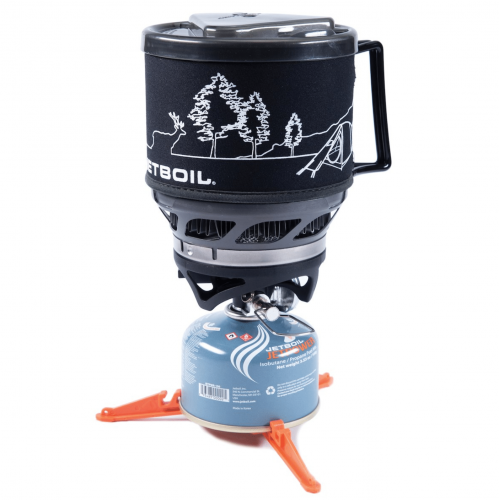 The Jetboil MiniMo Personal Cooking System is perfect for hiking and backpacking with its compact size and ability to rapidly cook or warm meals and beverages. With a 32oz insulated cooking cup, it's great for solo trips. The Jetboil features a fuss-free push-button ignitor and brings water to a boil in just over 2 minutes.
For the hiker and backpacker with a more robust cooking style, the PocketRocketBackpacking Stove Kit is a must-have! This is a complete cooking kit for 2 people that all packs into itself and weighs just over 1.5 pounds.  The PocketRocket will boil 1 liter of water in just over 3 minutes, can burn up to 60 minutes on a single fuel canister and is equipped with a windshield for blustery conditions. Included is a 2-liter hard anodized aluminum pot, 2 DeepDish bowls, 2 12.5oz insulated mugs, a clear strainer lid, and 2 folding sporks.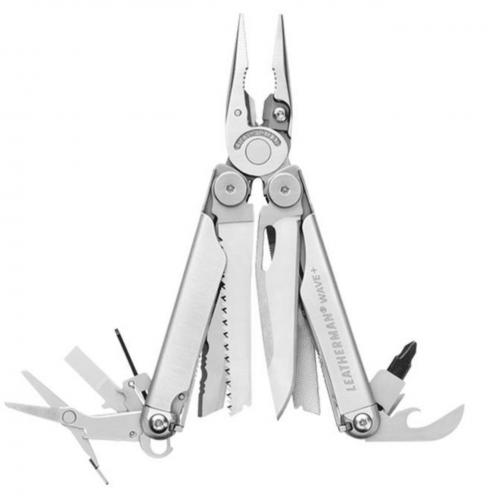 Give the gift of convenience with the Leatherman Heritage WavePlus Multi-Tool. This multi-tool features 18 tools that can be opened and locked with one hand in a compact stainless steel design with a leather sheath for storing. This multi-tool is the ultimate backwoods and survival tool with knives, saw, can opener, bottle opener and much more. Each piece features a safety locking mechanism to prevent injury. Closed length is 4 inches.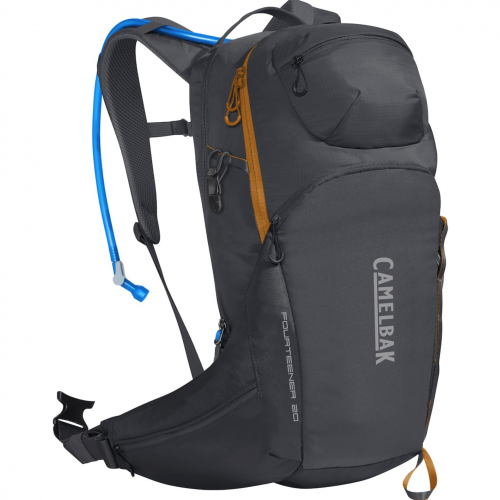 This Camelbak Fourteener 100oz Hydration Pack is perfect for the day hiker in your life! For longer hikes and intense nature walks this pack makes the perfect companion to keep all your gear and water comfortably resting upon your shoulders. The pack has many features: ventilation for the upper back, load-bearing hip straps to comfortably transfer weight, cargo space, breathable mesh, a tool loop, and trekking pole attachment and much more. This pack features a main compartment for separate storage and a water carrying capacity of 3 liters or 100oz. Weight unpacked is 2lbs 6oz.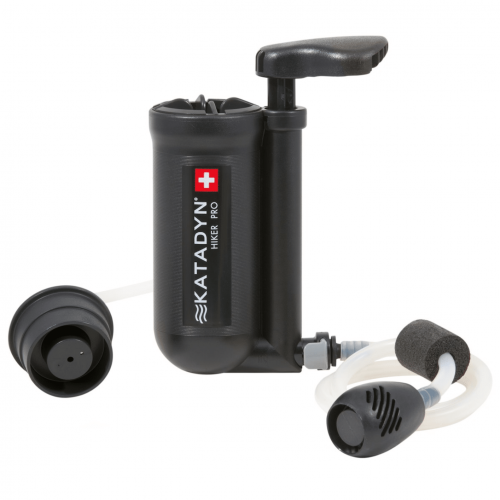 A handy, compact product for hikers and backpackers alike, the Katadyn Hiker Pro Microfilter ensures safe, clean drinking water from groundwater sources. This microfilter connects to many different hydration packs and bottles for convenience and can filter 1150 liters before needing a filter exchange. Perfect for extended periods away from civilization to ensure adequate, safe hydration.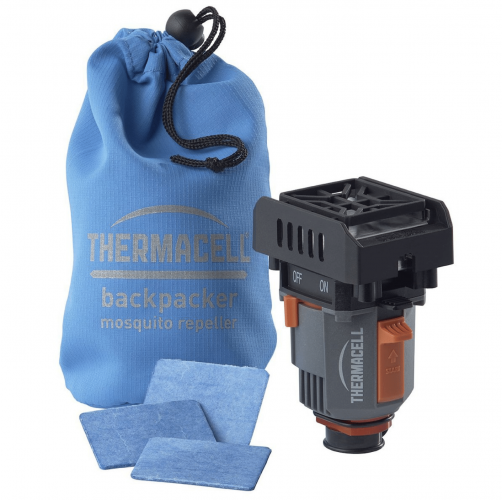 A unique and useful gift for the bite-prone backpacker, the Thermacell Backpacker Mosquito Repeller creates a 15 by 15-foot zone of protection from those pesky bloodsuckers. Perfect for day and sunset hikes, the Backpacker Mosquito Repeller runs on small camping gas canisters and has a run time of 90 hours. This mosquito repeller is ultra-portable and lightweight, packed in its own nylon carrying pouch and weighing in at only 4oz.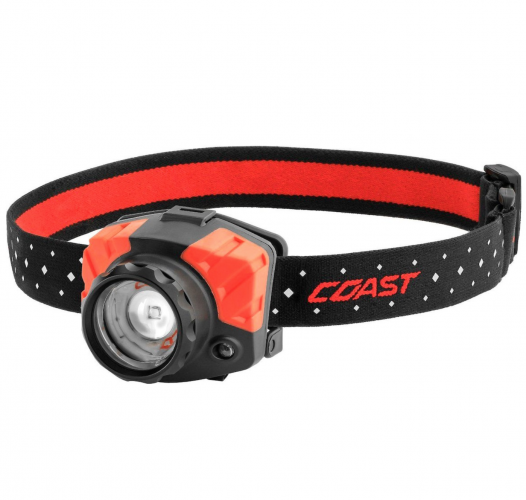 The most powerful headlamp currently featured in our online store, the Coast FL85 LED Headlamp packs a whopping 685 lumens of light output on it's the highest setting with a beam distance of 183 meters. With a flood mode, spotlight and red LED to protect your night vision, this headlamp is perfect to light the way whether you're hiking, setting up camp at dusk or hitting the trail before the sun rises.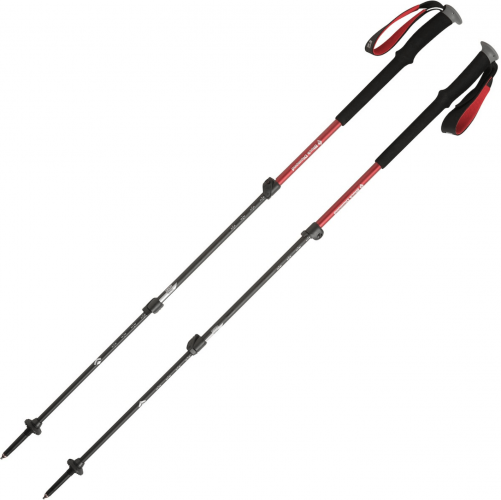 The Black Diamond Trail Trekking Poles are a great addition to any hiker or backpackers gear arsenal. These multi-purpose poles are great for a leisurely day hike or a days-long backpacking excursion. Whether you're hiking up mountains or across slippery streams, these poles are perfect for any season and any terrain. The poles feature comfort grip handles, non-slip extensions, adjustable height, and replaceable/interchangeable tips for many different terrains. These poles fold up for portability and weigh in at only 1lb 1oz.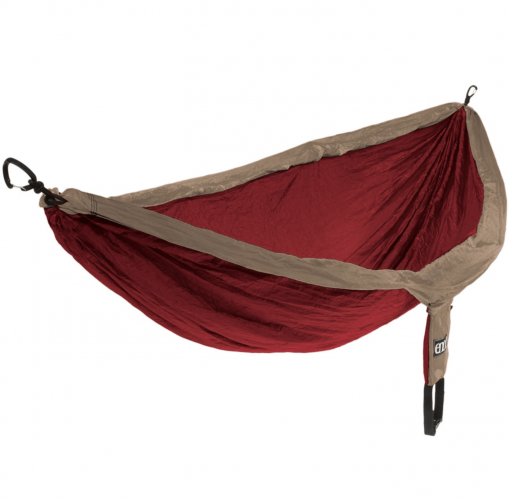 A unique and versatile gift sure to please any hiker or outdoor enthusiast, the Eno Doublenest + Insect Shield Hammock is perfect for hiking, backpacking, camping, parks or even the backyard! Smaller and more lightweight than most tents, the Eno Doublenest Hammock is an ultra-portable, comfortable and versatile sleep system to use on the trail. With virtually unlimited add-ons, Eno Hammocks are perfect for camping and hanging out in all 4 seasons. The hammock packs down into a stuff sack measuring around 5" by 5" and weighs in at a remarkable 19oz. Add on an optional pair of Atlas Straps for tree-trunk-safe hanging and an Eno Bug Net for an additional layer of insect protection.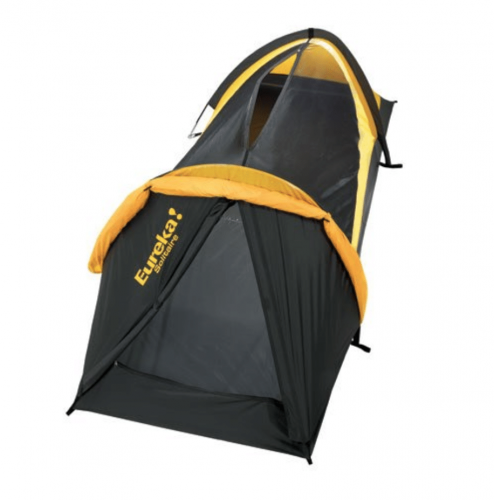 Surprise your favorite hiker with the Eureka! Solitaire Solo Tent. Weighing only 2lbs 9oz, the Solitaire Tent is a perennial favorite of backpackers everywhere. This tent sets up super fast and easily and has easy entry and exit. It is the perfect size for 1 person and approved to use in 3 seasons, making it an excellent choice for any backpacker or hiker who enjoys spending the night on the trail.
---
But what do you get for the picky hiker or the backpacker who already has it all? A gift card, of course! For even more gift ideas, check out our online store here.