It's easy to fall in love with mountain biking in the summer, when it doesn't take much thought to get out on the trail. All you need is your bike, your helmet, a water bottle, and a solid pair of shoes. Beyond that, you really can ride in just about anything.
Riding is different in the winter. If you want to stay on your bike, here's what you need to stay warm.
Waterproof Your Feet
A pair of waterproof shoes or boots will go far towards keeping you warm and dry on your ride. You can either invest in a pair of waterproof riding shoes that work with your pedals, or you can switch to flat pedals and wear waterproof footwear that you already own. If you stick with your pedals, you will have to invest a bit of money now, though the shoes should last you for a long time. If you switch to flats, you may not have quite as much grip but it will make dabbing and pushing that much easier. It's really up to you.
You can also invest in waterproof socks. SealSkinz offers some with a liner that prevents water and splashes from getting in. Sure, it can still come over the top, but they will keep your feet significantly drier (and therefore warmer) during winter rides. Other people prefer a pair of high-quality wool socks when they're trying to stay warm and dry. You may want to try both and see what works for you.
Finally, you can put on neoprene shoe protectors over your feet. Don't rely on these alone, but let them add to the protection that your waterproof shoes and socks offer.
Buy the Best Base (Layer)
Investing in a good base layer can mean the difference between enjoying your winter rides and loathing them. Get one that wicks sweat away from your body. Otherwise, the 27-47 ounces of water that you sweat out per hour when you exercise will just sit there, cooling you continually. Sure, sweat comes out slowly, but it will still saturate your clothing unless you're wearing something designed to wick it away. Wool can be a great option, or you can look for a technical fabric that does the same thing. Keep in mind that synthetic materials usually dry faster than wool, if that is important to you.
Which Jacket is Best?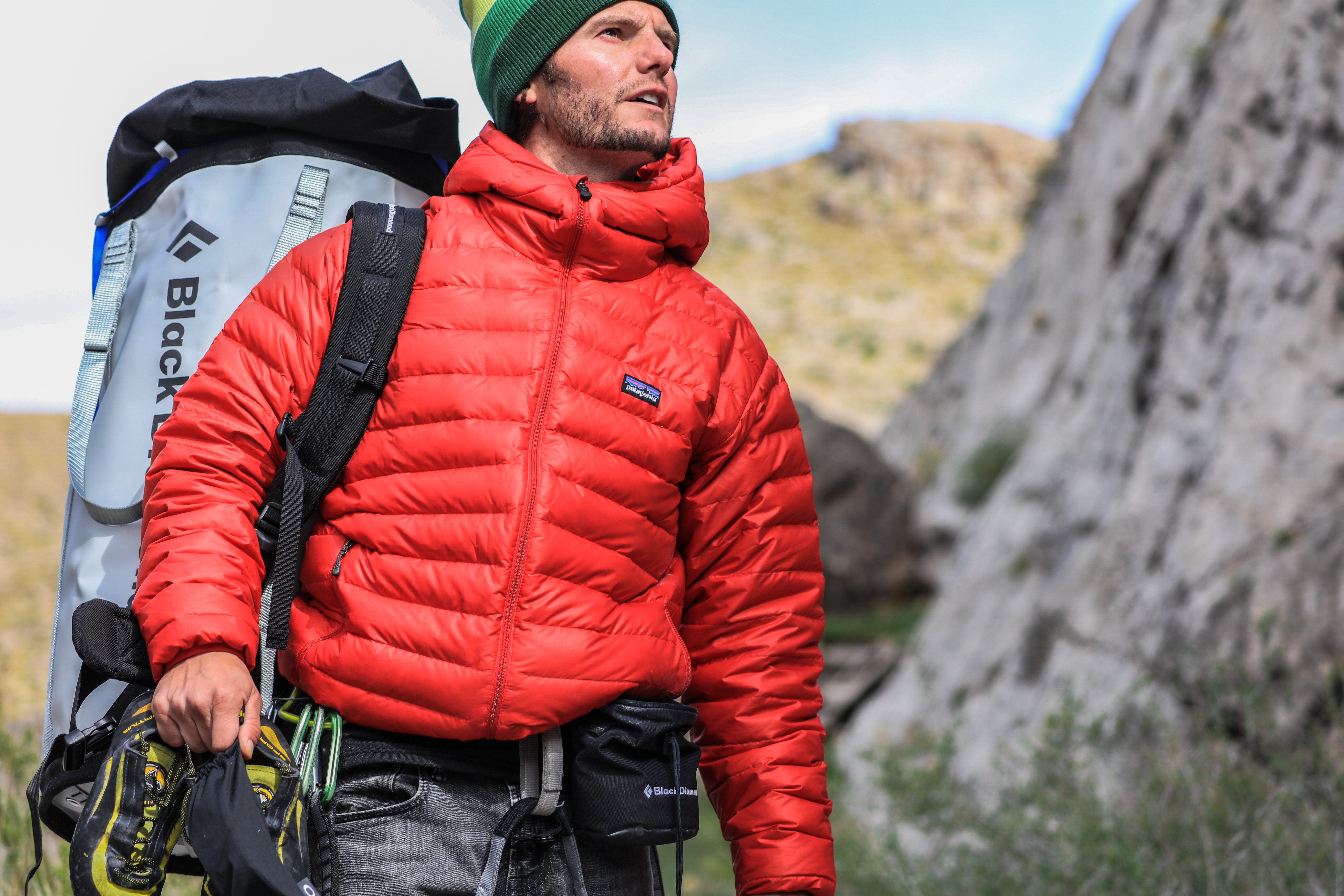 You'll want a jacket that is relatively waterproof but that's also breathable. The best option here used to be hardshell jackets, but now many of the softer ones are waterproof (or nearly so), too. Make sure that you are comfortable in your jacket but also make sure there's not a lot of extra material.
You'll probably want one with a long tail and a high neck, to make sure that water doesn't go up the back of your shirt or down the front of it. You may want a hood, but it needs to detach or stow away so it doesn't flop behind you when you're not using it.
Don't Forget Your Hands
Figuring out how to keep your hands warm while you're riding but still keeping them useful can be tough. Your gloves need to breathe (because your hands sweat, too!), stay flat on the palms but offer protection on the backs, and not clump or bunch at inopportune moments. Many riders find that Nordic (or cross-country) skiing gloves work well. Gloves used for downhill skiing tend to let your hands sweat too much, and anything thinner than the Nordic gloves won't offer enough protection.
If you're riding in extremely wet conditions, put a pair of latex gloves (like the ones doctors use) on under your regular gloves. These will keep your hands even drier but still let them breathe.
Prep Your Layers for Afterward
You don't want to wear too many layers while you're riding, but it's a good idea to have them ready in your car for after. In fact, make sure you don't waste any time putting them on. Once you get cold, it can be hard to warm up again. Instead, layer up as soon as you finish so you don't have the chance to get so cold. A beanie, a warm jacket, lined pants, and winter boots will go far towards keeping you warm as you pack up and get ready to go.
---
Winter weather doesn't have to stop you from a sport you love. Take the time to get your winter riding gear in order so you can enjoy your mountain bike all winter long.