Whatever game is in season in your state, fall is a great time to squeeze another hunting trip in before the chill of winter really sets in.
Hunting has actually been proven to facilitate deeper connections with friends and family, as well as give you the essential time in nature you need before retreating indoors to wait out the winter. If you're planning a hunting trip this season, check out the best fall hunting locations in the U.S.!
Appleton, Wisconsin

This Wisconsin town is located on the banks of the Fox River. Trappers and fur traders in search of beaver pelts originally settled here more than 170 years ago. Today, it is the home base for some of the best whitetail deer hunting in the United States. Deer season here runs from roughly September 15th through January 1st, but there are restrictions on the type of firearms that can be used throughout that season.
The Boone and Crockett Club calls Wisconsin "the number one trophy whitetail state in the country," and local hunting have recorded 383 B&C entries over the last five years. In the last three years alone, bucks killed within 50 miles of this town have either broken or seriously threatened Wisconsin state records.
Salmon, Idaho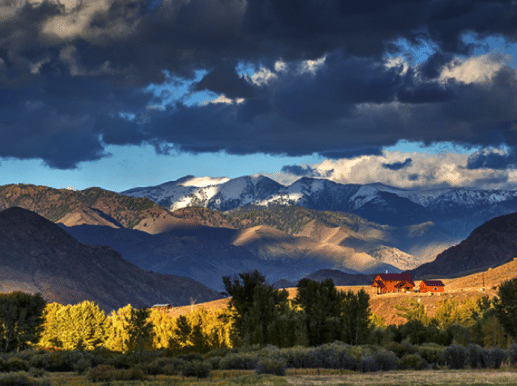 Although this Idaho town has become the stuff of legend due to its annual salmon runs, the surrounding countryside offers incredible hunting as well. The big-game hunting scene includes trophy elk, mule deer, and whitetails. Wingshooters also regularly chase chukar, huns, and blue and spruce grouse in the mountains above the Salmon River valley.
Despite the fact that the resurgence of wolves in nearby Yellowstone National Park has had some impact on the quality of hunting here, it still offers one of the best locations for black bear hunting in the fall. The general black bear season here runs from roughly August 30th through November 30th.
The Plains of Wyoming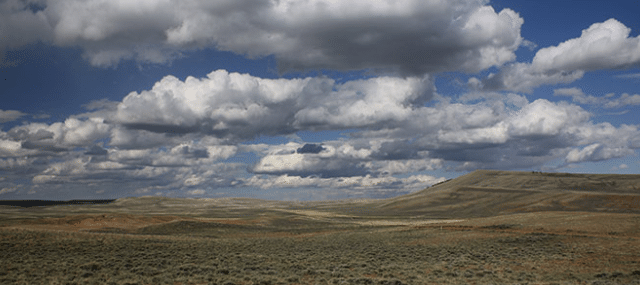 Wyoming is home to the largest population of antelope of any state in the U.S and a prime location for pronghorn hunters. Antelope season here runs from roughly October 10th through November 20th, and the plains of eastern and northeastern Wyoming are especially prime territory for antelope hunting, but some of the best units for trophy quality are located in the south-central part of the state.
Antelope aren't the only big game in the state, however. Fall hunting season in Wyoming offers the opportunity to go after elk, deer, moose, bison, black bear, mountain lion, and wild turkey. Small-game hunters also frequently chase sage and ruffed grouse, chukar, pheasant, rabbit, hare, and squirrel throughout fall hunting season.
Wasatch Mountains, Utah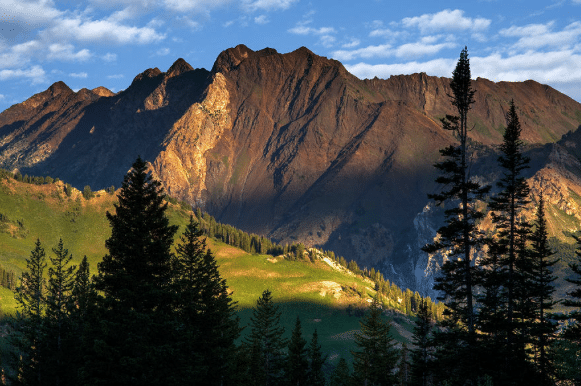 If you're looking for a rugged, alpine hunting trip, look no further than the Wasatch Mountains of Utah. Located to the east of Salt Lake City, these mountains offer prime territory for mountain goat hunting. At high elevations, you'll see lots of these guys around, and some will be really big. The difficulty can be getting up there, as hunters should expect a five to six-hour hike from their vehicle to get into good goat country.
Although the odds of securing a goat permit these days can be slim, Utah is the one place you should focus your efforts if you want to go after this elusive big game. The best time to look for goats with a full white coat is from late September through mid-October. One of the benefits of this location is that non-resident hunters who draw a tag for the Lone Peak district can hunt in any of the four Wasatch districts.
Selkirk Mountains, Washington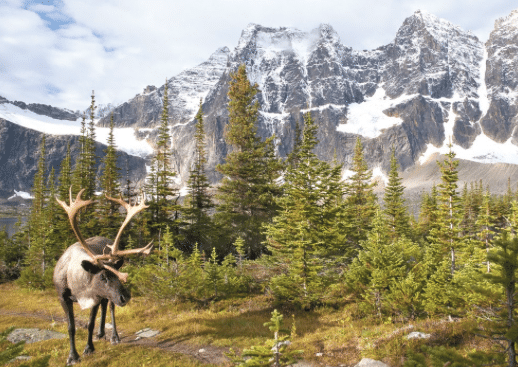 The Selkirk Mountains might not offer the tall peaks common in so many of the West's other ranges, but their dense, old-growth forests provide premier habitat for elk, moose, deer, black bear, cougar, wild turkey, and a variety of small game. These mountains are located in the far northeastern corner of Washington, so getting there can be a bit of a task.
That being said, the extra commute is well worth it because this region offers some of the best opportunities in the lower 48 to score a 50-point bull moose. Logging activity in this region has actually created great opportunities for moose hunters. Cuts, where regrowth is 10 to 15 feet tall, provide excellent cover but still enough visibility for hunters in this region to identify and take down their targets.
Seeley-Swan Valley, Montana 
The western portion of Montana is excellent whitetail territory. Deer and elk season here runs from roughly September 1st through November 25th, with different restrictions on the type of firearms that can be used throughout that season. Hunters here can take a buck with a general deer license. Non-residents must enter a draw for a hunting license, but competition is usually very limited.
The Seeley-Swan Valley is a densely wooded conifer forest located between the Mission and Swan mountain ranges. It's located in District 285, which is one of the most beautiful areas in the Rockies for a simple walk-and-stalk over the relatively flat terrain. The region also offers excellent cover and plenty of clear-cut edges to work along in search of a record-book whitetail.
---
The U.S. truly offers a staggering number of options for hunters in search of a vast variety of big and small game. The best locations are those with beautiful scenery and ample opportunity to take home a prized kill. We hope you enjoyed this list of the best fall hunting locations in the U.S. and we wish you the best of luck on your next hunting trip!